What Soccer Position Should I Play Quiz
If you're asking yourself what soccer position should I play, take the quiz and we will tell you what position suits you the most.
Soccer is a sport played with eleven players per team. Playing the position that suits you best will allow you to reach your full potential. Many players start playing soccer in one position and evolve to a higher or lower position on the field over the years.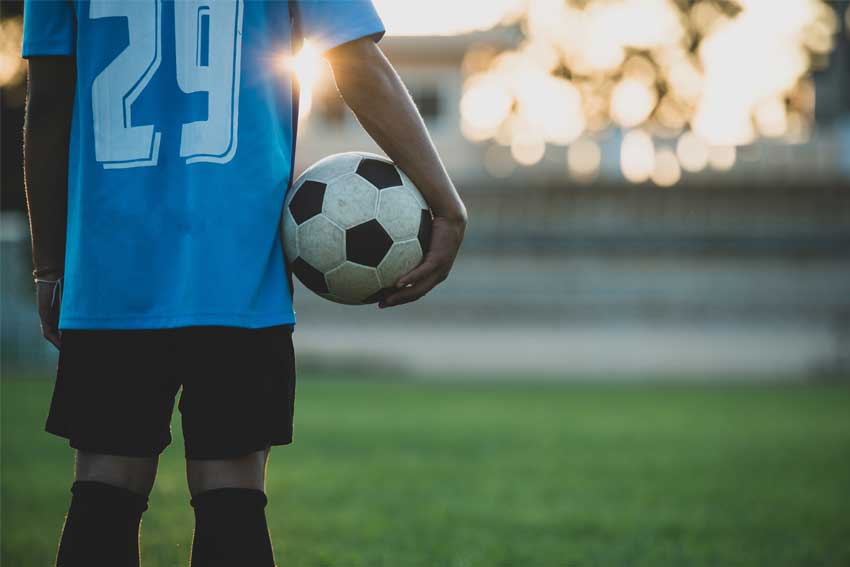 Striker
For you, soccer is all about scoring goals! All strikers must have the following common qualities: They must have a minimum of speed and acceleration, to be able to make decisive ball calls in the back of the defense. Otherwise, they have no chance to break through a defense except on set pieces, and in this case, they are not useful, because the central defenders can impose their physical form on these phases of the game.
Secondly, a lot of composure in finishing, because panic in front of the goal does not really increase the chances of scoring.
Finally, the strikers must win their duels with defenders, and for that, a good technique and good dribbling are a valuable asset.
Midfielder
Do you like to have the game in front of you and pass the ball to your teammates? Then maybe midfield is the position that will suit you the most.
Midfielders need to have good vision, whether a central midfielder or a lateral midfielder, it's an essential quality. You must be able to put the offensive players in their best conditions, to link defense and attack.
We can see that without a strong midfielder, it becomes very difficult to set up our game. A good midfielder must also be able to keep the ball and turn it around. Sometimes stalling and keeping the ball for a few seconds allows you to settle down and regain your composure. Finally, the physical aspect is also very important, winning the midfield battle requires total commitment.
Central defender
You have great physical qualities. However, in modern soccer, that's not enough. You need to have good head movement, good reading of the game and a good sense of placement and anticipation.
Finally, you must not be afraid to go head to head! You must be able to have an intensity from the first to the last minute of the game. You should not lose focus of the game as defensive mistake can cost your team the match.
Lateral defender
In recent years, lateral defenders have evolved enormously. Nowadays, lateral defenders play almost like real wingers, able to bring danger all the time. A fullback is permanently stuck to his line during the offensive phases and has to know how to combine with his flanker with eyes closed.
A good quality of crossing is appreciated as well as a very good sense of teamwork. The lateral defenders knows how to do everything, attack, score, pass, but above all defend. It is important to emphasize this because it is almost forgotten.
Very often opposed to very technical and fast opponents, he must respond with endurance and a certain speed. He must be able to anticipate in order not to be caught in the back by his opponent, and must know how to place himself.
Goalkeeper
Goalkeeping is special in soccer. This position is certainly the most difficult to learn. It is often the result of a choice made since childhood. The goalkeeper is the only person who can hold the ball in his hands, and has to be the last line of defense to prevent the opponent from scoring.
To be a good goalkeeper, you must have many qualities. First, you need to be physically strong enough to withstand the shocks and be able to impose yourself in the air in your penalty area. It is also necessary to have good reflexes. A real sense of anticipation is required, the goalkeeper in soccer must often make decisions in a quarter of a second, being able to anticipate is an absolute advantage.
You must not be afraid to come out at the feet of the opposing attackers. A goalkeeper should not be afraid of the ball, and should be able to position his defense well. He is the only player who has an overall view of the field.